Luxury Home for Sale | 1335 Windsor Harbor Dr Jacksonville, FL 32225
---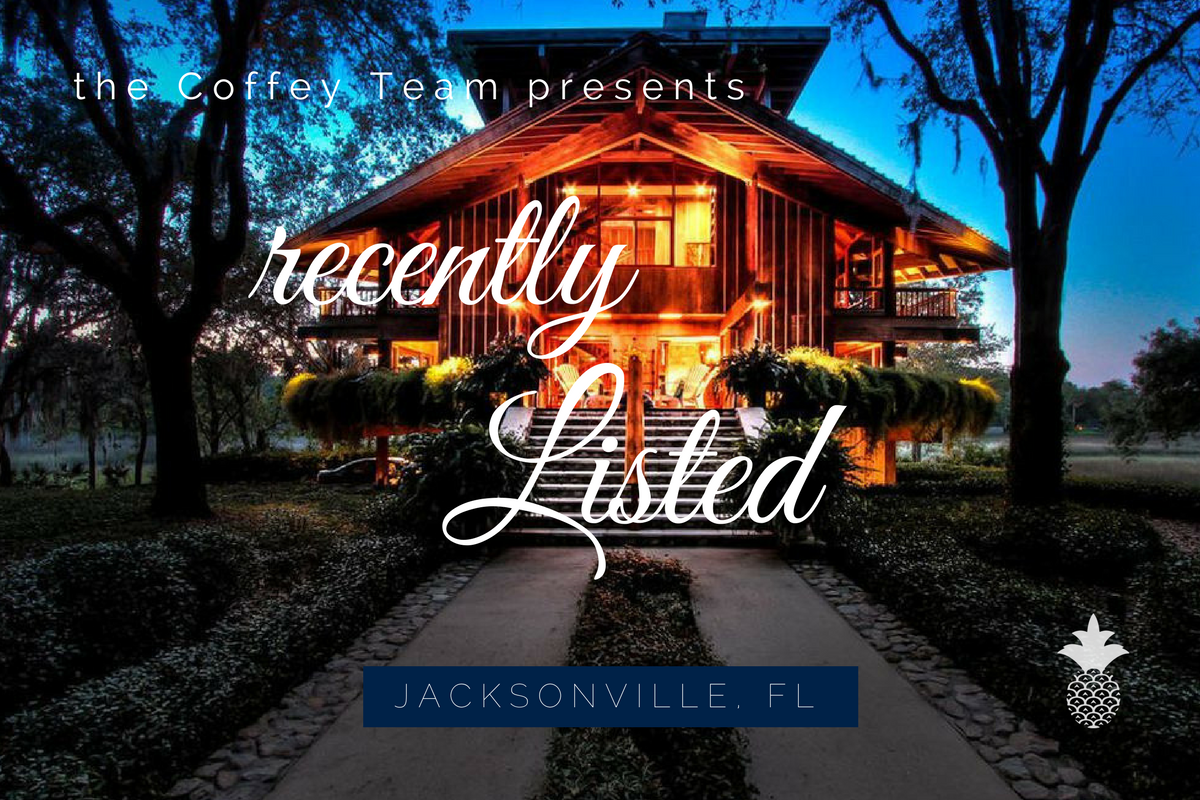 Imagine living in paradise!
You will love coming home to this Jacksonville luxury home for sale that sits along the water on 7.4 pristine oak covered acres in the heart of Queen's Harbour.
This trophy property features 4 bedrooms, 3 full baths, and 1 half bath. The main home is 3,100 square feet with 1,736 square feet of screened and open porches.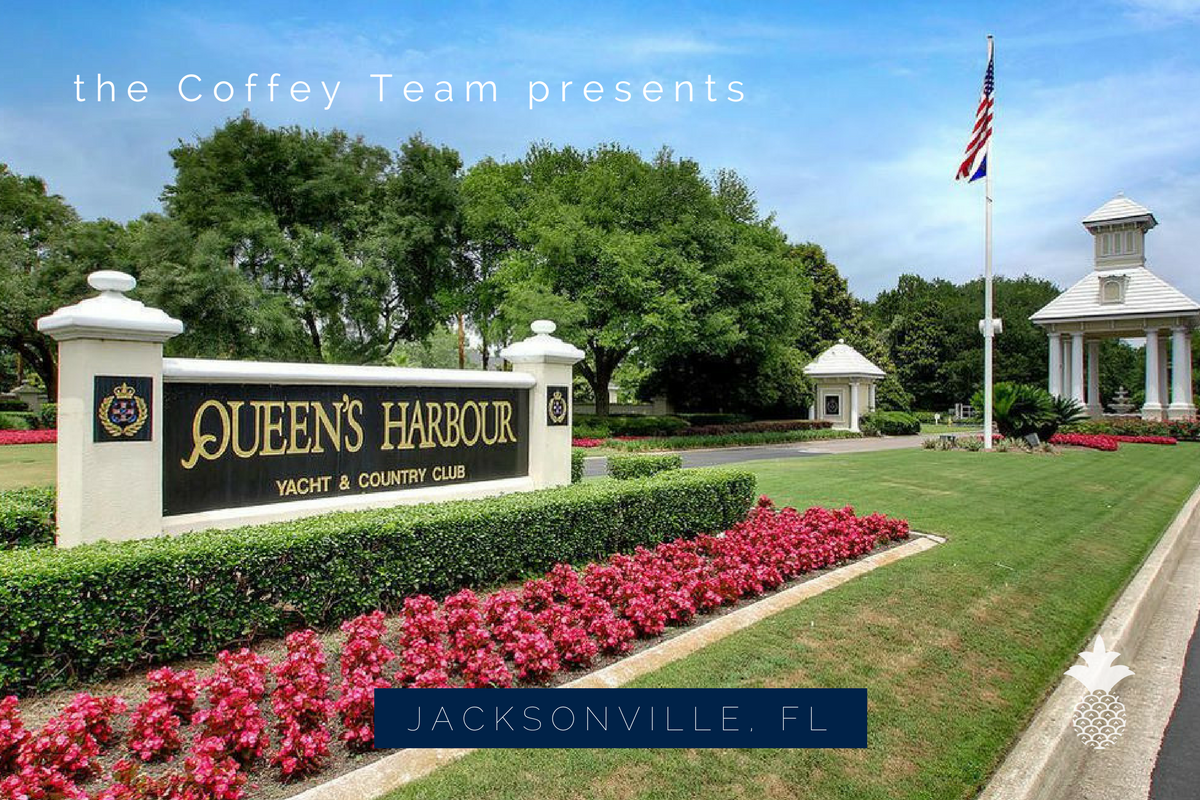 Queen's Harbour Yacht and Country Club is a gated waterfront community in Jacksonville. This premier community is bound on three sides by the St. Johns River, Greenfield Creek, and the Intracoastal Waterway.
This community has beautiful waterfront vistas and exceptional access to navigable water.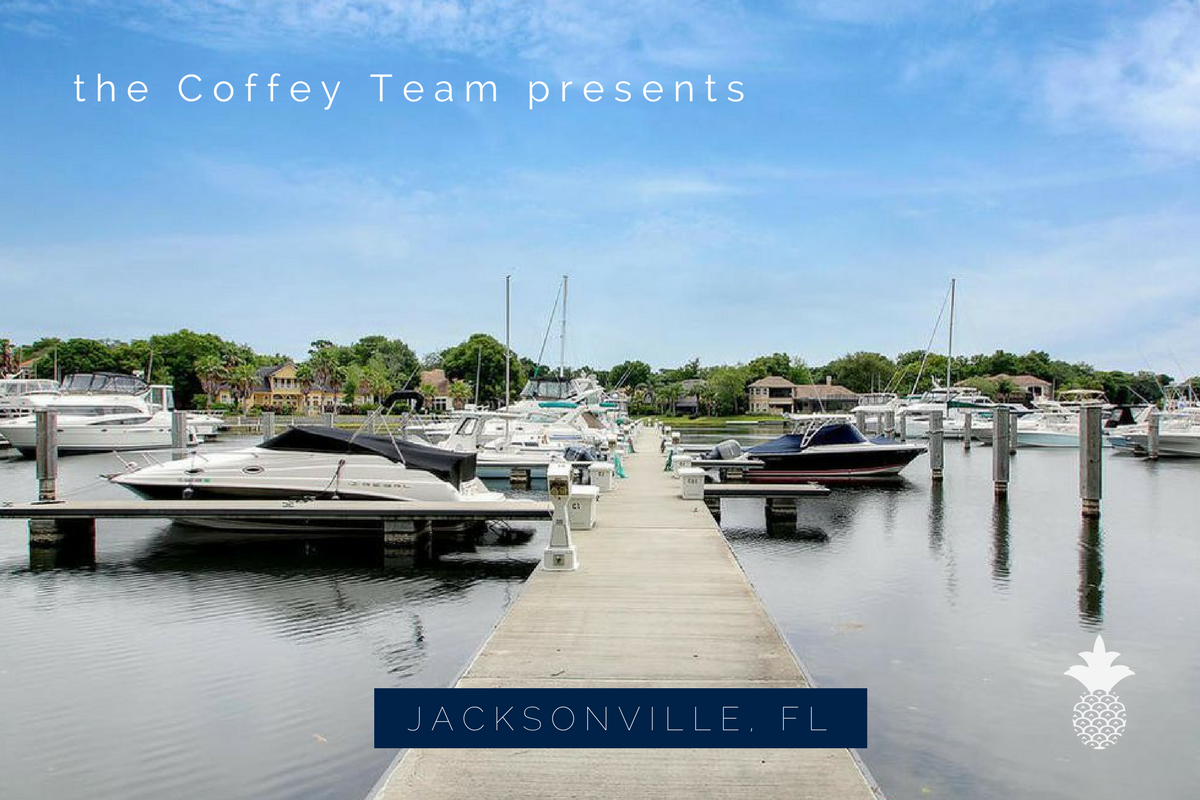 Amenities in Queen's Harbour Yacht and Country Club include lighted tennis courts, a swimming pool, world-class golf facilities, clubhouse dining, complimentary use of private meeting and dining rooms with full-service catering and event planning. There are also exclusive social and fun-filled family events.
Queen's Harbour is home to some of the most exquisite properties in Northeast Florida.
Most homes are nestled within decades-old oak trees and winding waterways connected to the Intracoastal Waterway.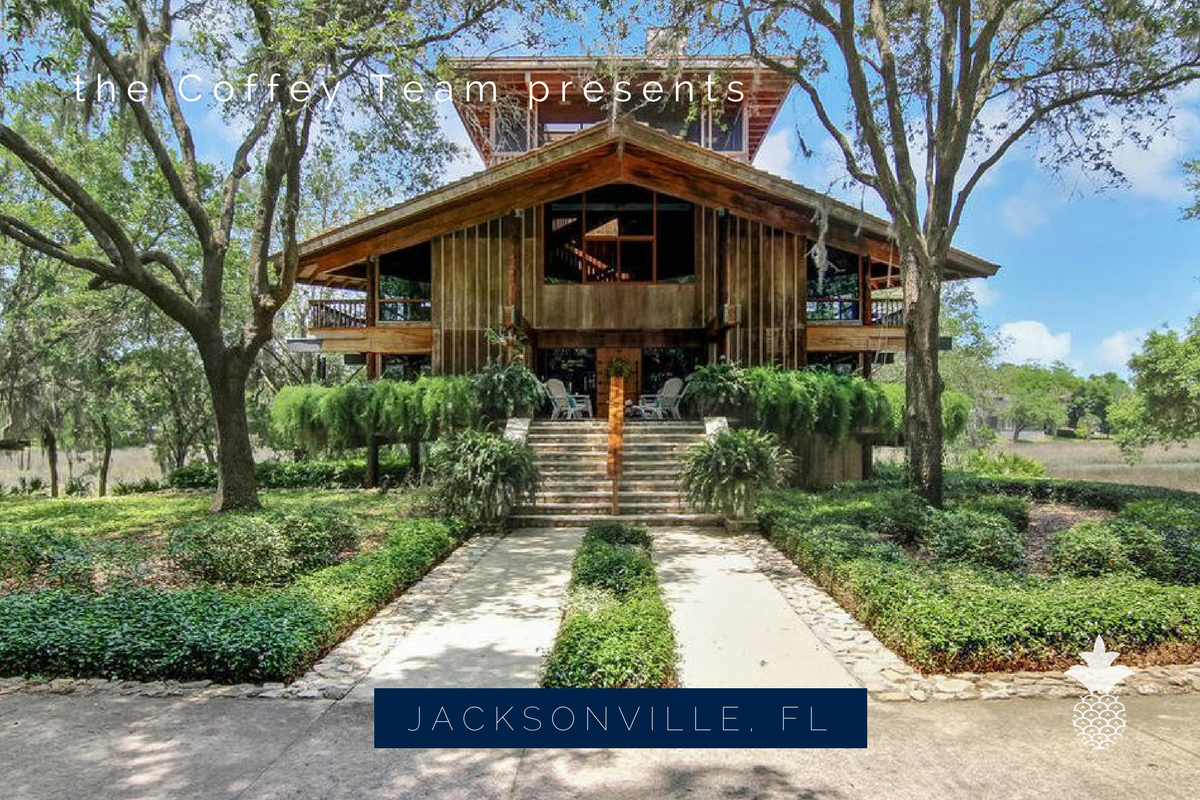 This luxury home was designed by Frank Lloyd Wright's long time student, Bob Broward. During his lifetime, Wright designed about 450 buildings. According to the executive director of the Frank Lloyd Wright Conservancy, 380 still remain standing today.
Some of his well-known projects include the Guggenheim Museum and the Fallingwater in Pennsylvania. Most of his work incorporated natural surroundings and materials into a design of clean, angular line, with an emphasis on public space.
His student, Bob Broward, was an architect and author based in Jacksonville. During his 61-year professional career, he designed more than 500 projects and has produced a legacy of nationally recognized architecture.
Broward's work, just like his mentor, always reflected a reverence and respect for nature.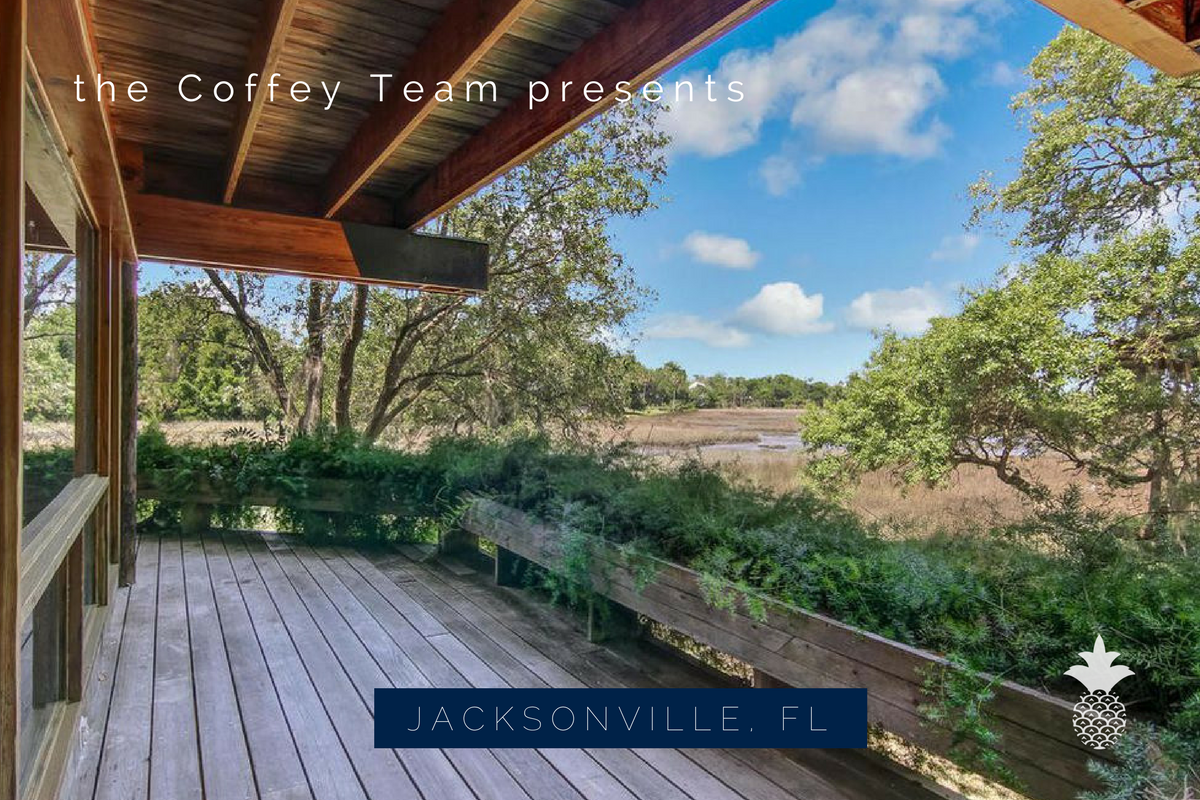 Take a step back from city living and be surrounded by natural open spaces!
This luxury home for sale in Jacksonville has been designed to make full use of the breathtaking nature views.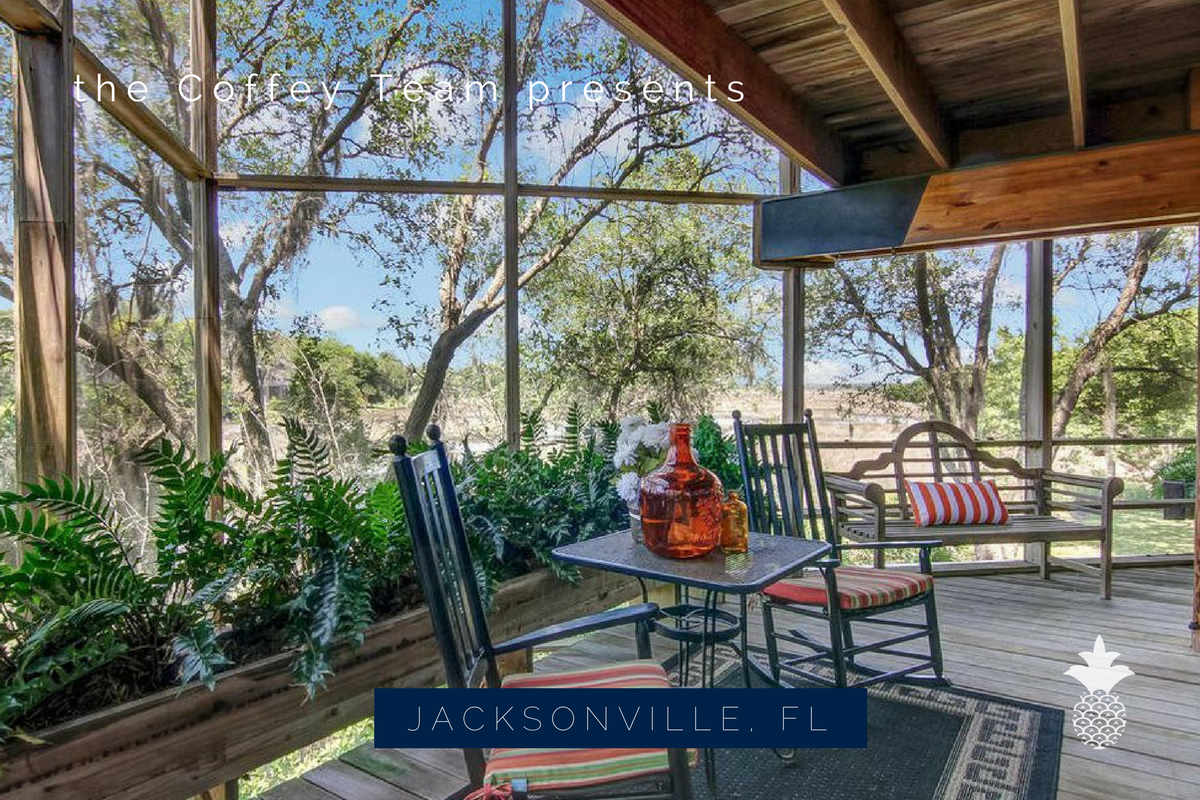 This 3 story architectural masterpiece of open air makes use of cedar and glass and offers 360 degree wide open views from every angle.
Cedar is one of the most attractive and durable types of wood used for house construction. It naturally resists damage from insects, moisture, and extreme temperatures.
The glass gives an elegant feel creating a beautiful natural-illuminated space.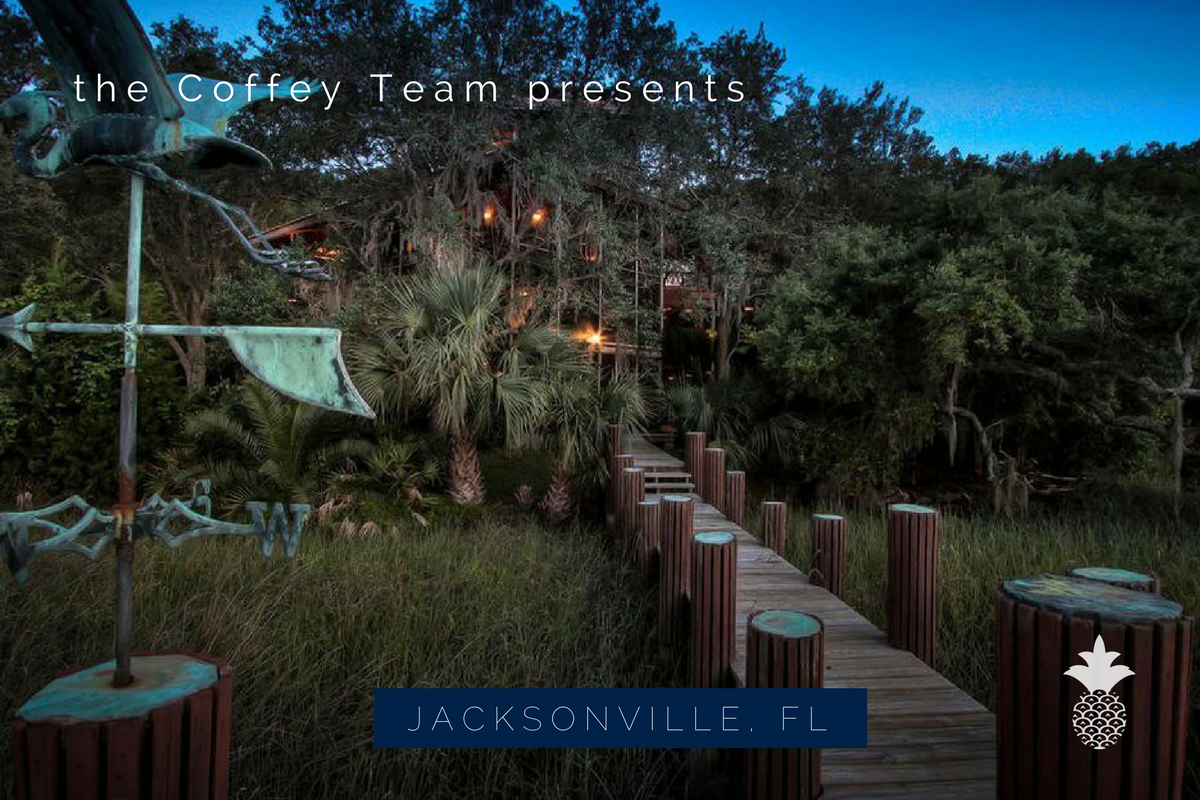 There is also a 3 bedroom waterfront guest house, a fenced pasture perfect for up to 4 horses, a barn, and your private bridge.
Invite your friends over for a relaxing weekend in your new tranquil living space. Spend the day doing things you enjoy most!
Thinking of expanding your investments?
This parcel can be turned into up to 28 homesites.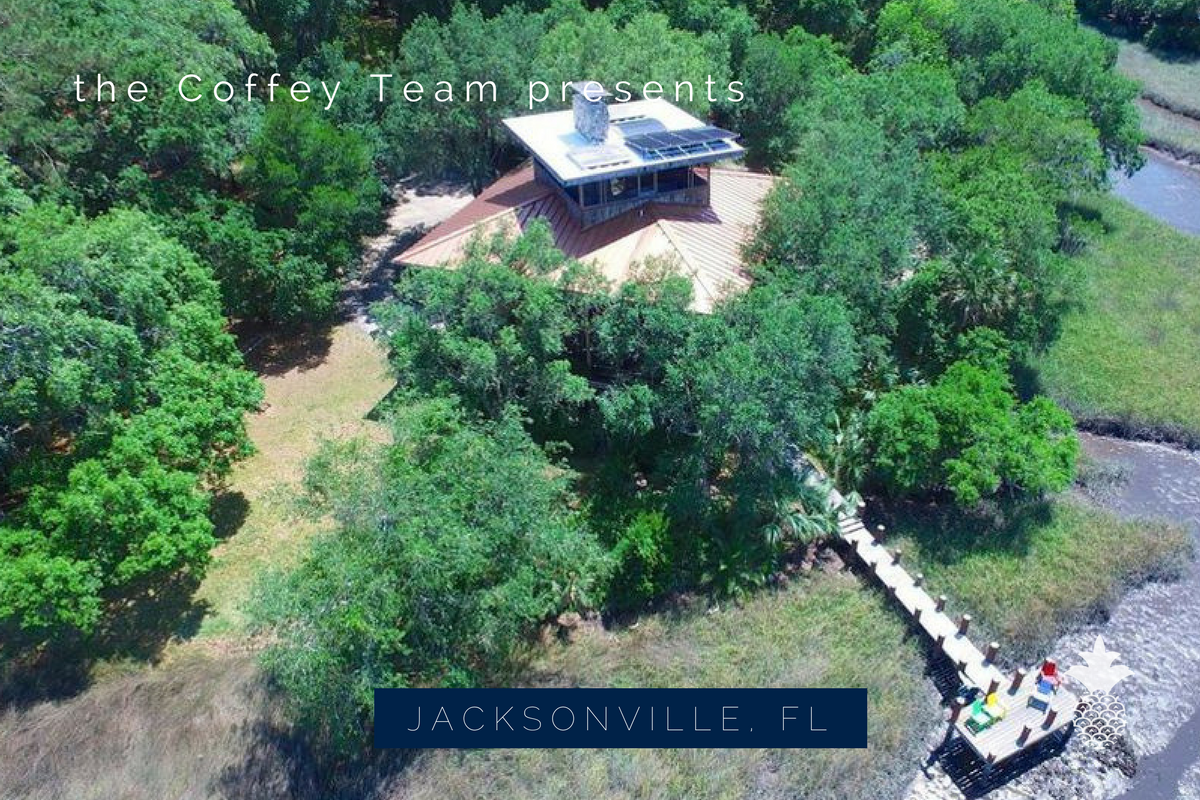 Are privacy and independence on top of your list?
No need to worry! While this property sits within Queen's Harbour, it does not belong to the HOA and actually is within the John McQueen Land Grant.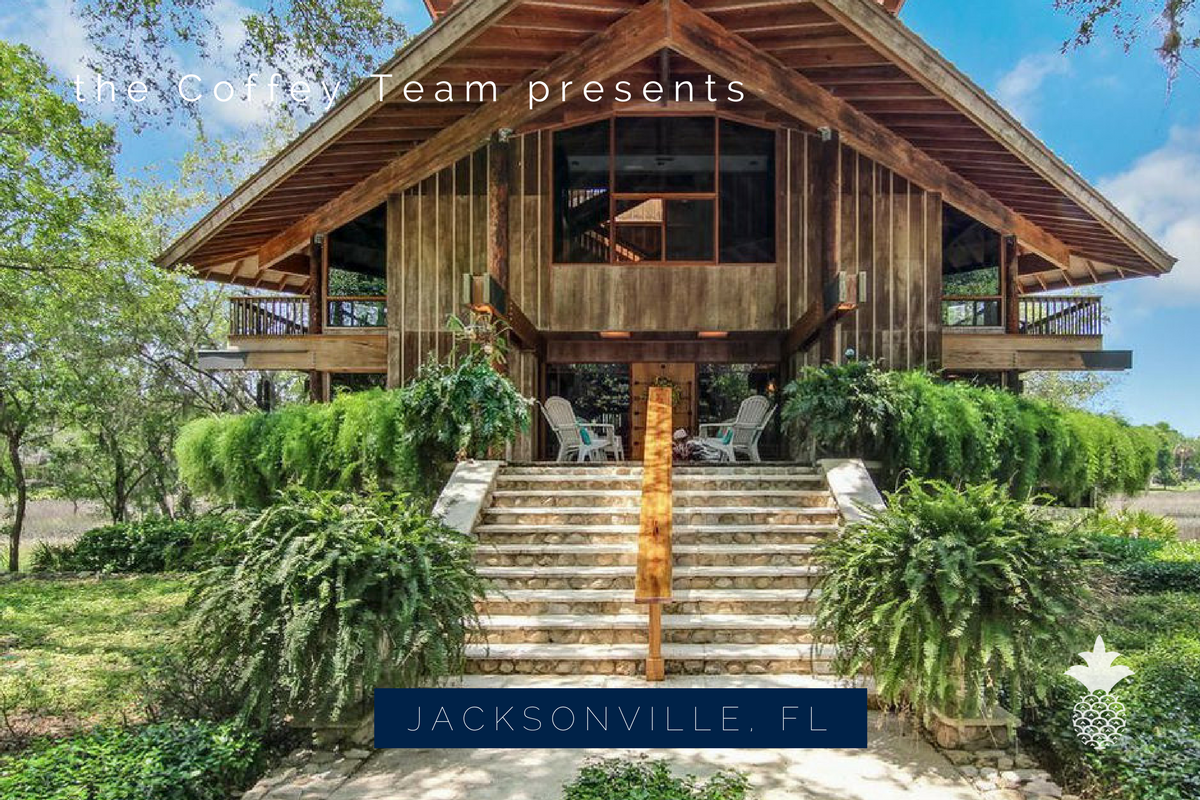 Don't let this once in a lifetime opportunity to own this amazing property pass you by!
This Jacksonville luxury home for sale can be yours for $7,500,000.
Call Janie Coffey, at 904-525-1008 to schedule your private showing today.
In case you can not view this video here, please click the link below to view my listing at 1335 Windsor Harbor Dr Jacksonville, FL 32225 on my YouTube channel: https://youtu.be/Ib0TeobFmHs.