4134 Alhambra Dr W Jacksonville | Luxury Home for Sale
---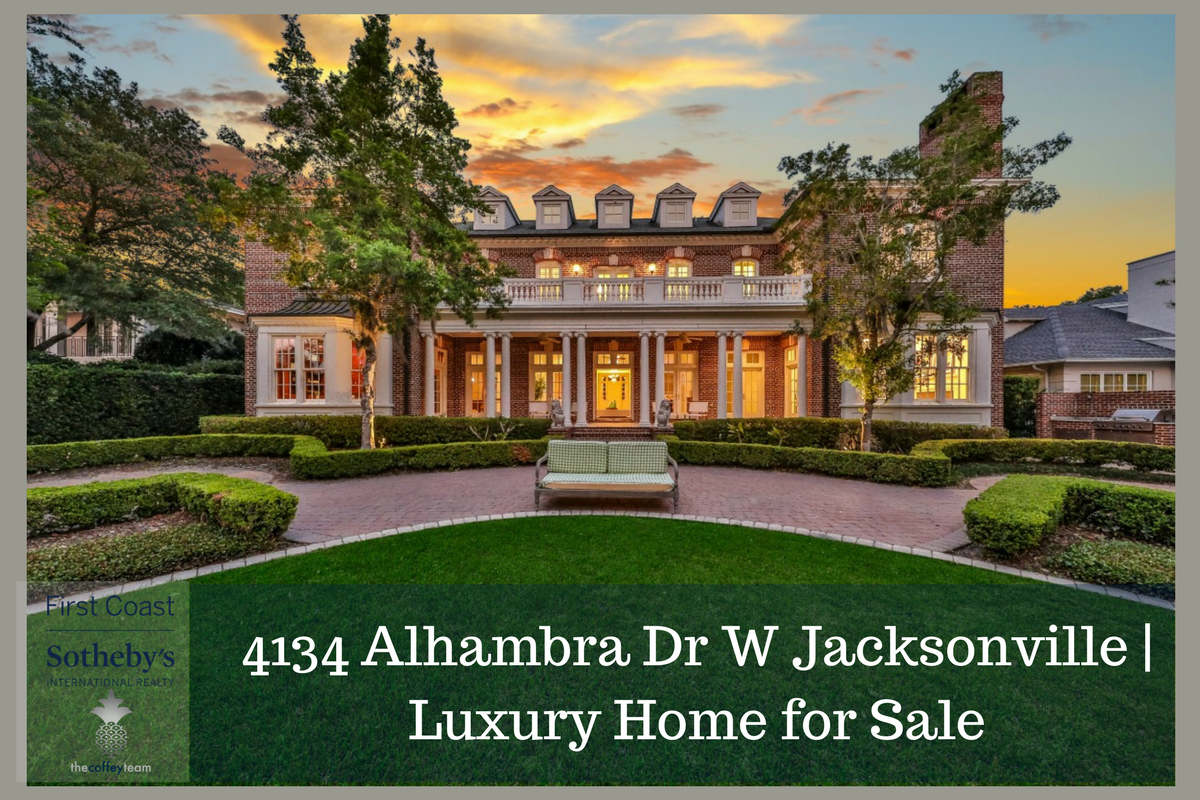 Travel back in time with this stately Georgian Riverfront Estate!
This Jacksonville luxury home for sale is a dream come true! Beauty, elegance, convenience, and comfort are all yours in this one of a kind property.
This masterpiece was created by Cronk Duch Partners, an award-winning architectural and planning firm specializing in high quality craftsmanship. The firm has completed over 200 projects throughout the United States, the Caribbean and Latin America.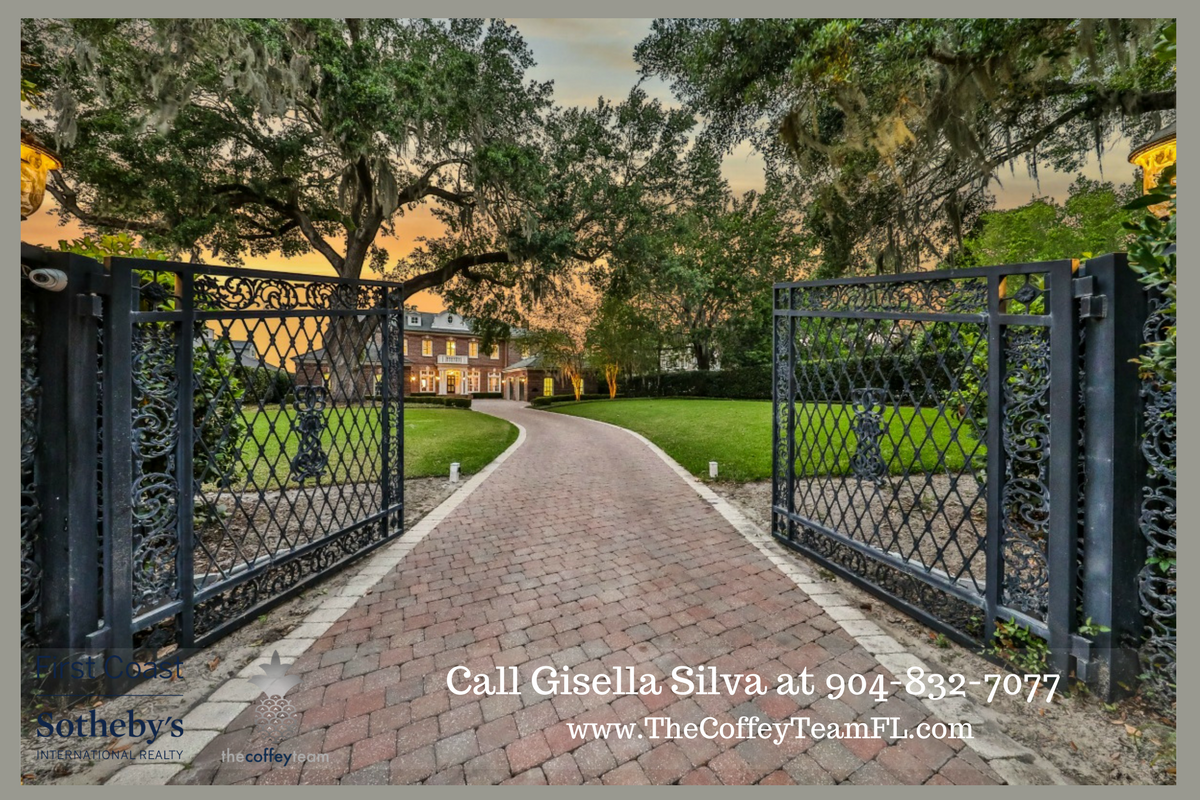 This colonial luxury home for sale is located in one of Jacksonville's most prestigious neighborhoods, South Granada.
The subdivision of Granada opened in early 1926 and features fully paved roads and ornamental street lights. The neighborhood showcases the Spanish theme and Mediterranean architecture that were very popular in Jacksonville during the 1920's.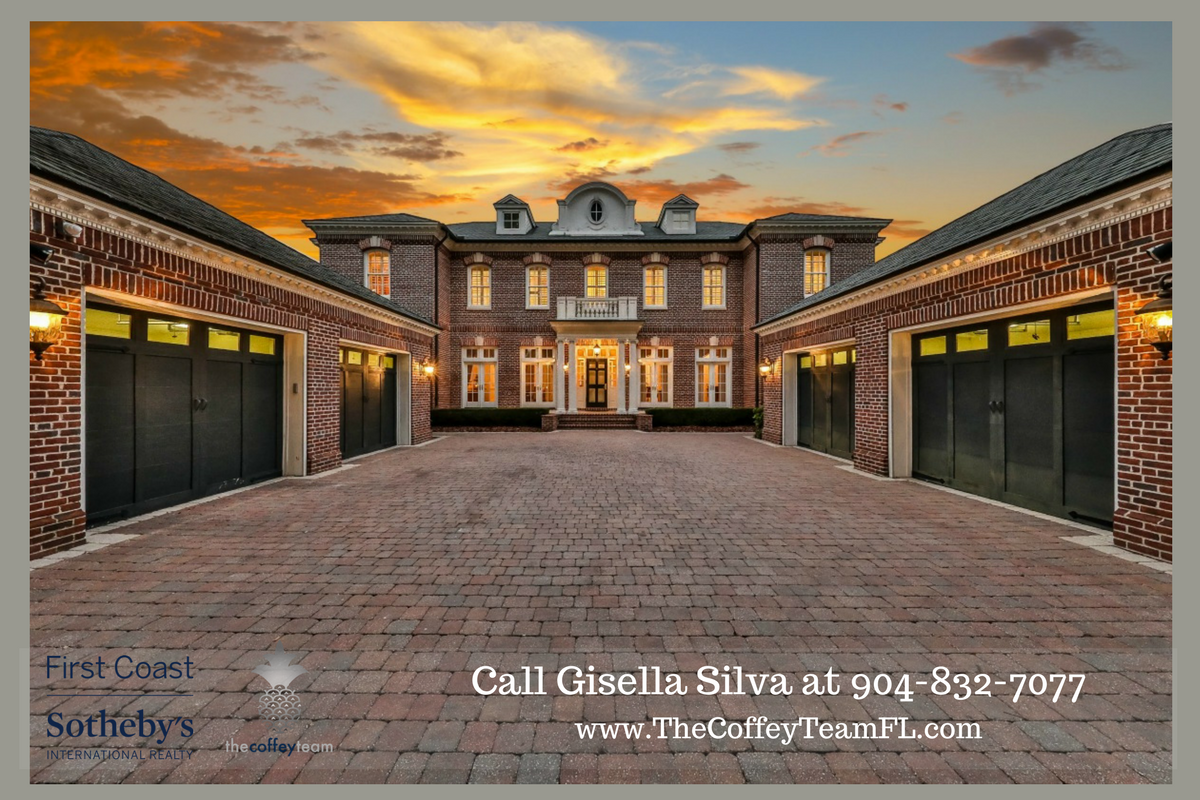 This home's brick exterior adds a timeless beauty to its overall appeal.
This top-notch property features 5 bedrooms, 6 full baths, and 2 half baths. It also comes with a 4 car detached garage.
It took over two years of planning to perfect this prime residence.
You will surely fall in love with its formal grounds, symmetry, and elegance.

The home features an open floor plan for the living, dining, and family rooms. The seamless transition provides more natural sunlight and offers breathtaking water views.
With its generous space, you can have more people over during those big, celebratory times of the year.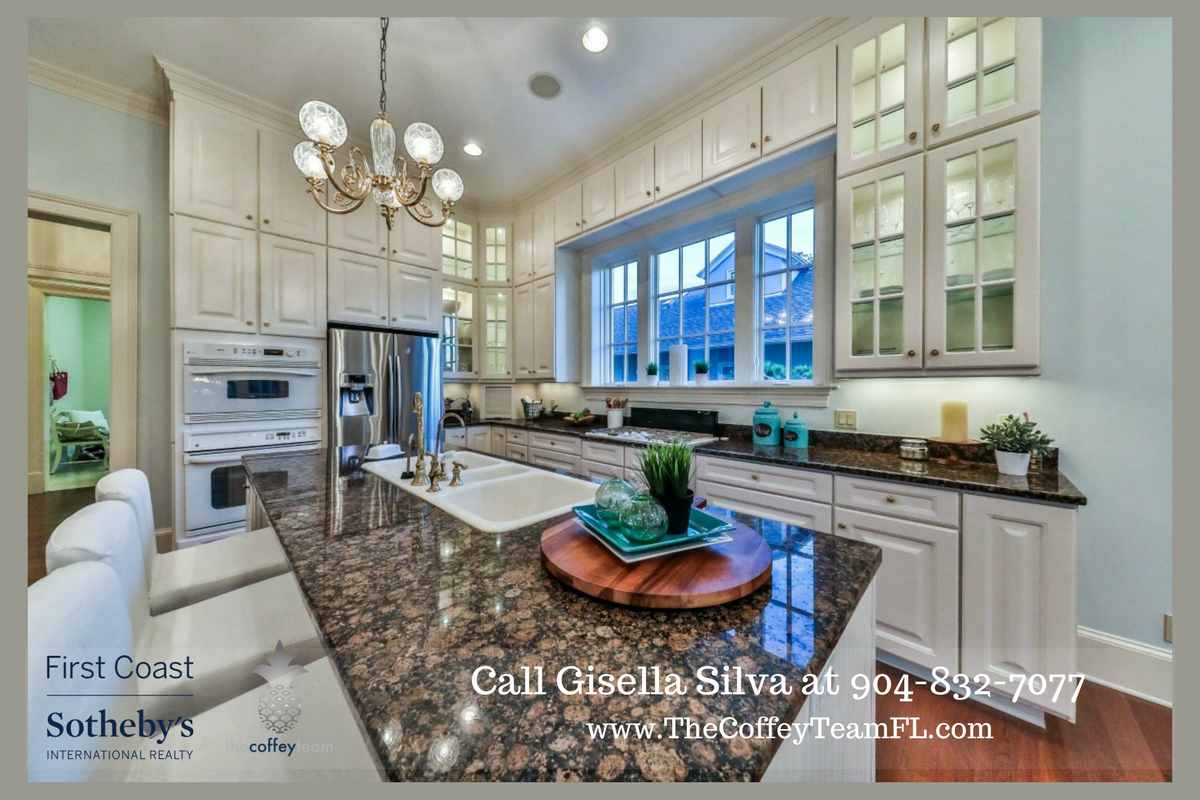 True luxury kitchen design!
You will never want to leave the kitchen of this home! The white cabinetry makes the heart of this home look bright and inviting. Its classic beauty goes well with the island, appliances, and wall.
There is even a fireplace in the kitchen which adds a cozy feel.
This refreshingly modern kitchen comes with a dishwasher, a down-draft cook top, a dryer, a stand alone ice maker, a microwave, electric range, gas range, and a refrigerator.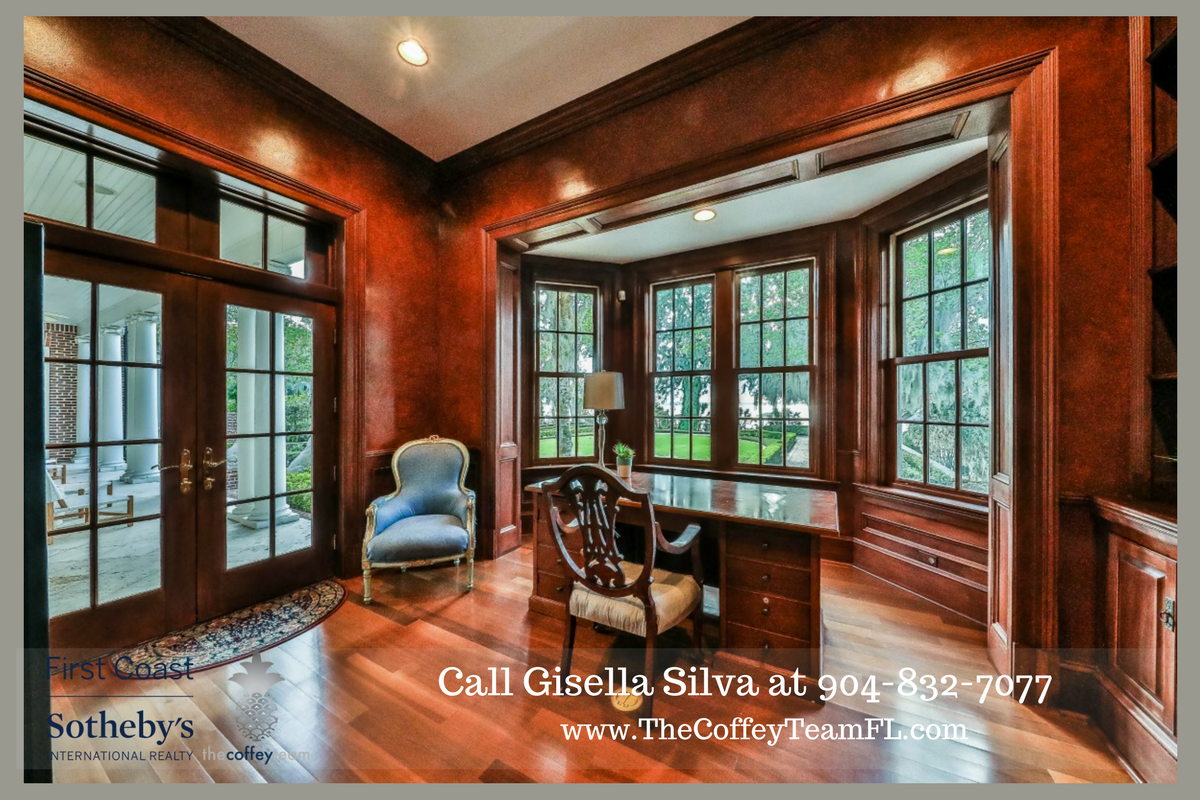 Looking for an inviting space where you can read or meditate?
With plenty of space, the library is perfect for your collection of leather-bound first editions.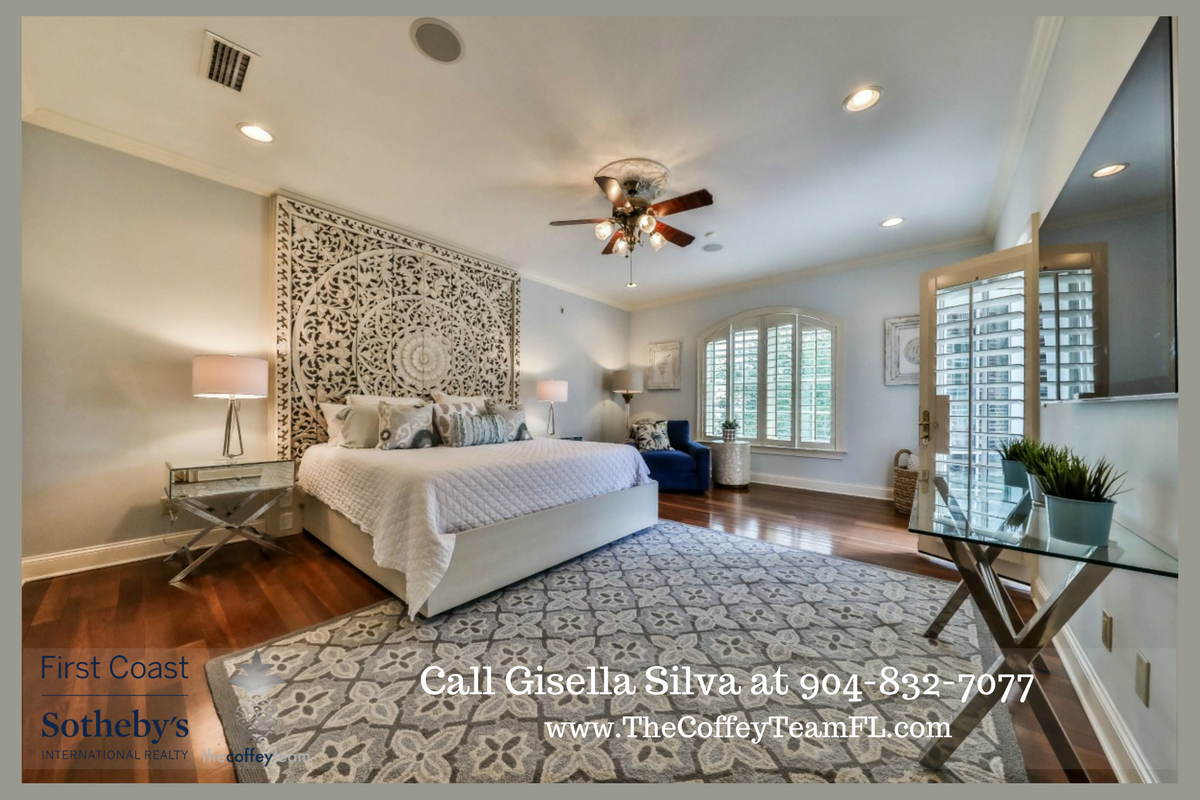 Spend your nights in luxury with this inviting bedroom
Sleep and rest in this bedroom with deluxe design and glamorous ambiance. This is one modern bedroom that will give you luxury style and comfort.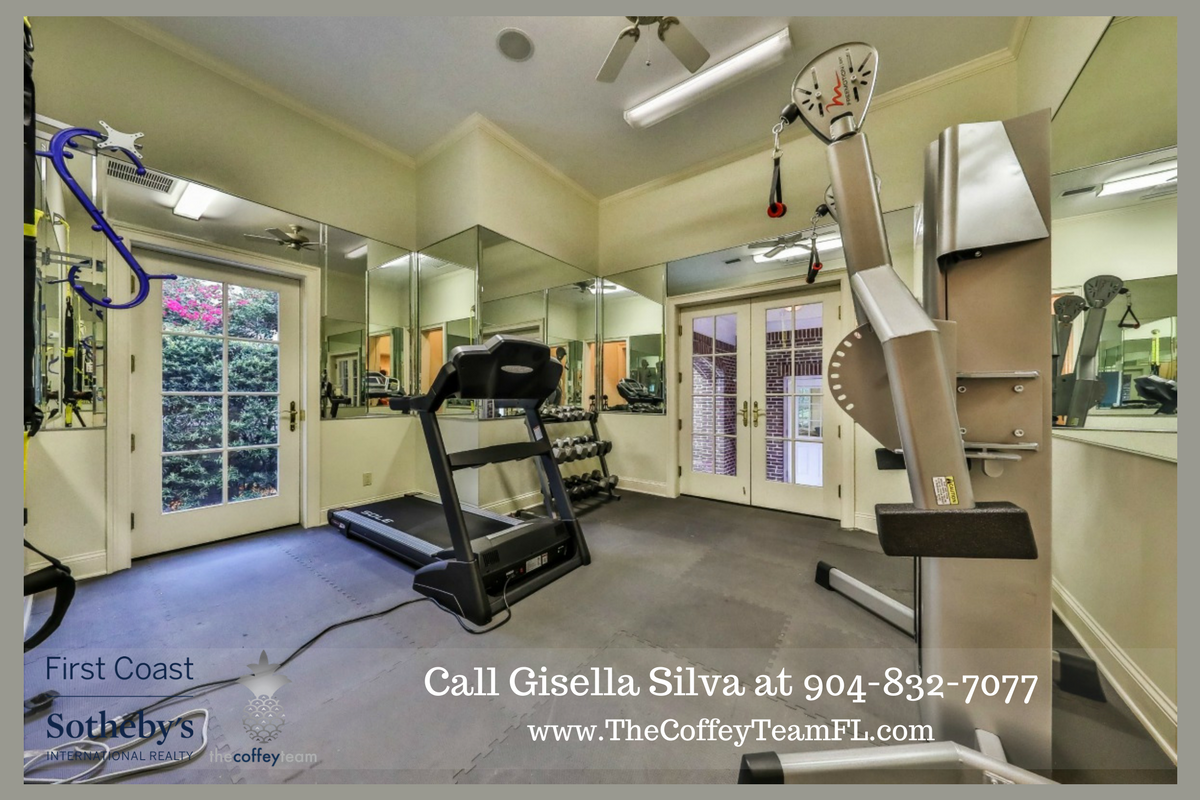 Think about all the time you spend going to and back from the gym.
This luxury home offers you the convenience of having your own fitness room, giving you all kinds of opportunities to work out.
With this fitness room, you can also invite your training partners over for some amazing sessions without other gym members or gym staff getting in the way.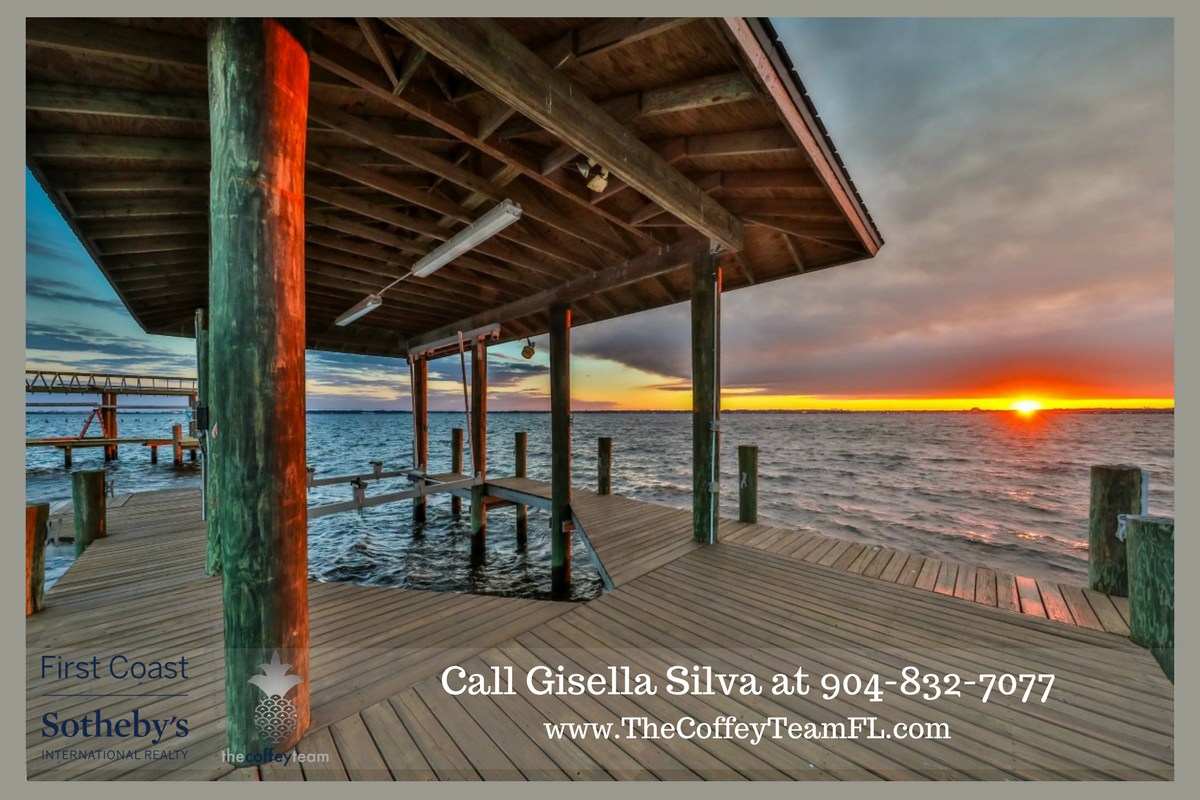 Captivated by the water?
This lovely property gives you 24/7 access to the river and is navigable to the ocean.
With a dock right outside your home, you won't need to worry about driving through traffic to enjoy a nice ride on the water.
Your dock can be used for more than just launching your boat. You can launch a kayak, or just relax and enjoy the panoramic view of the sunset over a cup of tea or coffee.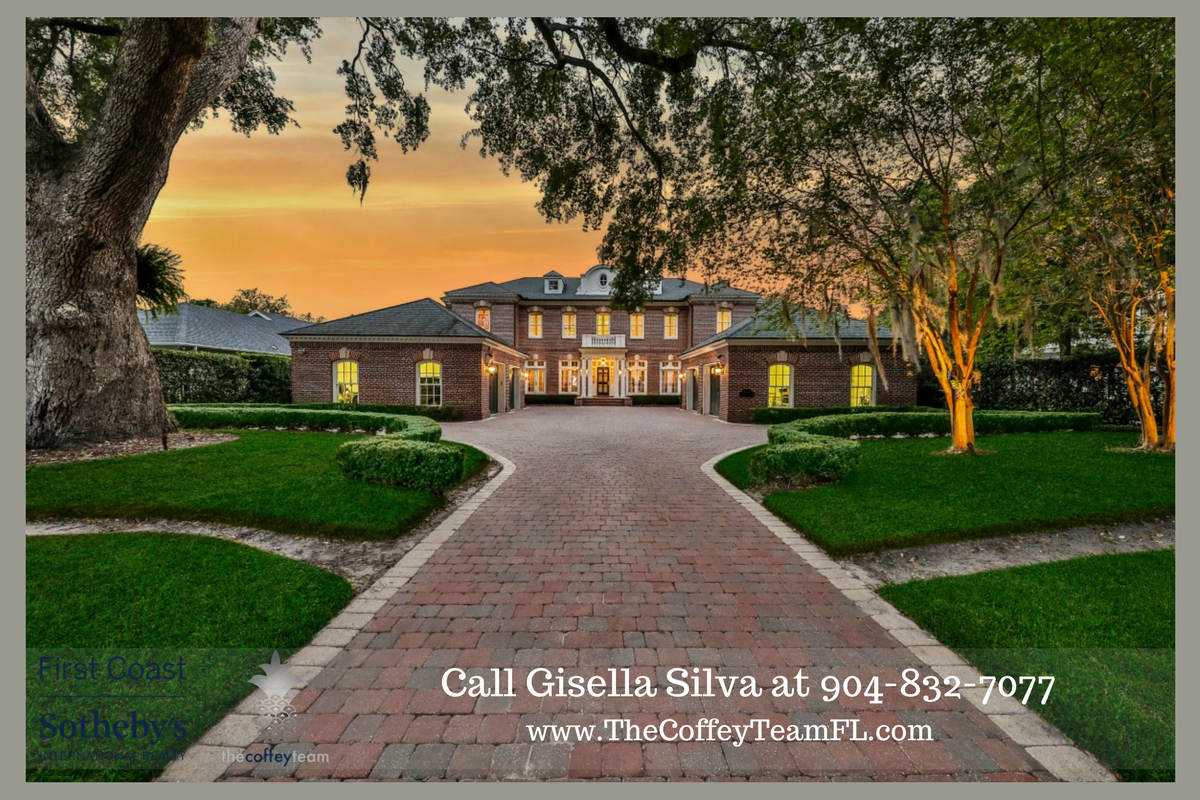 Don't miss this rare gem!
This majestic real estate property in Jacksonville FL can be yours for $2,900,000.
Interested to learn more about this home? Visit this link.
Call me, Gisella Silva, at 904-832-7077 to schedule your private showing.
In case you can not view this video here, please click the link below to view my listing at 4134 Alhambra Dr W Jacksonville, FL 32207 on my YouTube channel: https://youtu.be/EkOrmszb-d0.